Recipe and photos by Woodford Reserve found here.
FOR THE BRINE:
(Measurements shown are for a 20-pound bird.)
2 Gallons of Water
1 cup salt
3 cups of sorghum
4 cups of Woodford Reserve Bourbon or Rye Whiskey
2 oranges, sliced peel and all
2 Tbsp. black peppercorns
12 bay leaves
6 cloves
Combine all ingredients together in a large pot and bring to a simmer until incorporated. Cool to 40 degrees. Brine the turkey overnight for best results.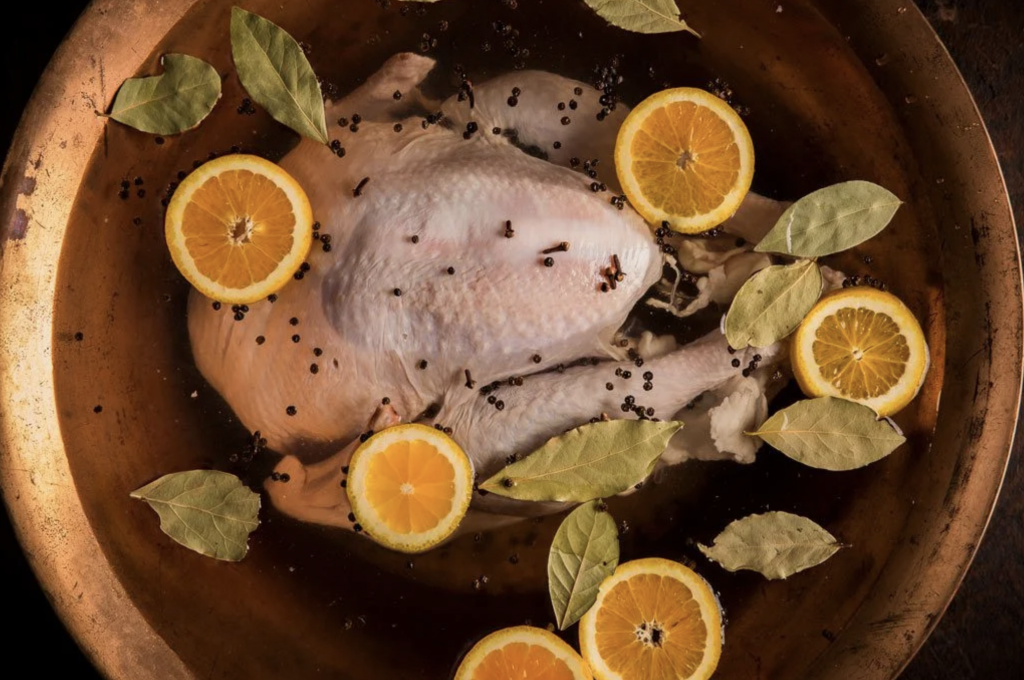 FOR THE TURKEY GLAZE:
Melt sorghum, mount with butter a bit at a time, whisking in. Whisk in the whiskey off the heat. Glaze the bird with this mixture once the skin on top of the bird starts to turn golden.

The post Woodford Reserve Turkey Brine appeared first on The Bourbon Review.